HOW DO I KNOW IF I'M READY?
WHY YOU NEED TO BUILD AN AWESOME BRAND
What is the Build an Awesome Brand Workshop?
Build an Awesome Brand is my full-day, full-on fun workshop to help intentional business owners find or reclaim their unique message so they can build an engaging and authentic brand! And have fun while doing it!
I'm coming at you with a radically different, but effective, psychological and philosophical approach to branding, because I believe that in order to build something REAL you need to start with something REAL. FOR REAL!
This course is the result of my 10 years of experience building a successful personal brand, my background in traditional advertising, as well as working one-on-one with dozens of students and working with CEO's of large companies doing corporate brand consulting.
You might have attended other workshops, read branding books, but here's what I focus on: ACTION. 
So my workshop isn't just about sitting around, absorbing information, it's about real, actionable tools you can use to assess, define, and implement your brand and brand strategies.
Absolutely no one can do it for you. ONLY YOU can do it, and you can't do it unless you get started.
So if you're ready to stop questioning every strategic business decision you make, every picture you post, and why you're doing what you're doing, you're ready to build an awesome brand!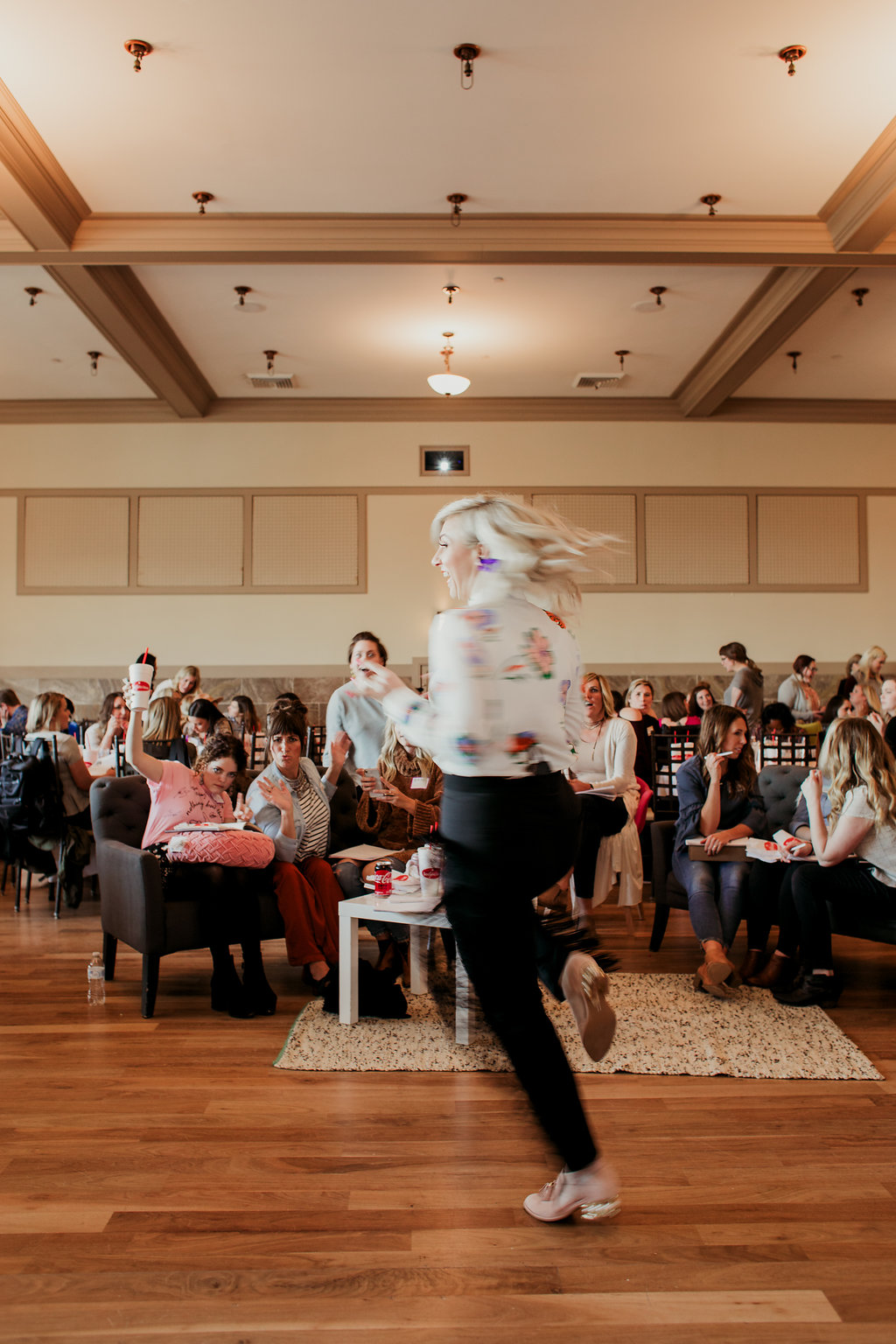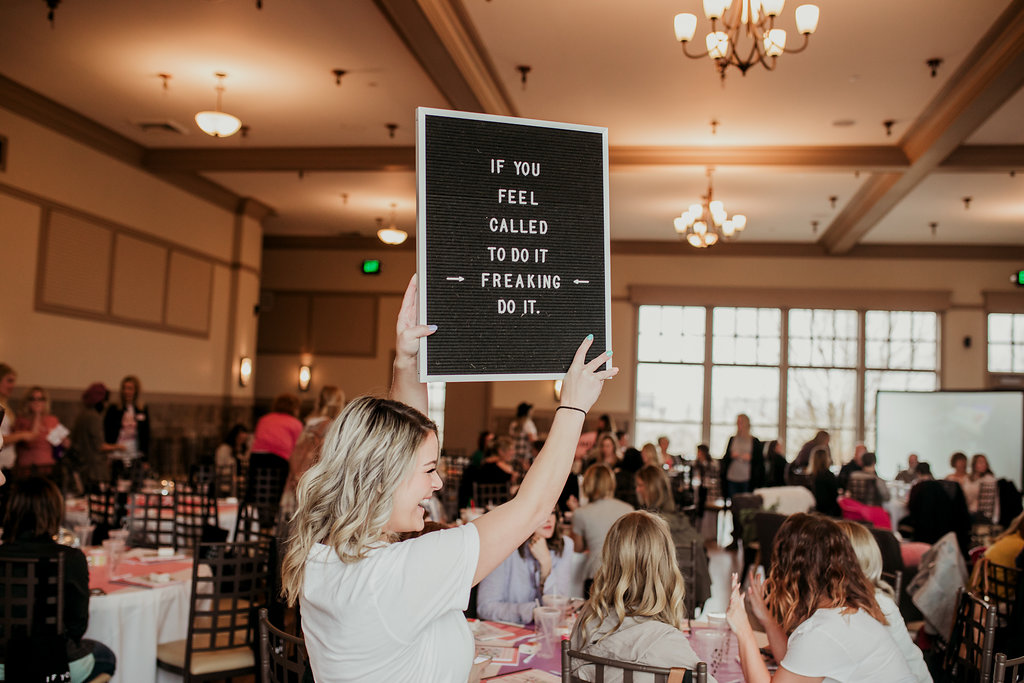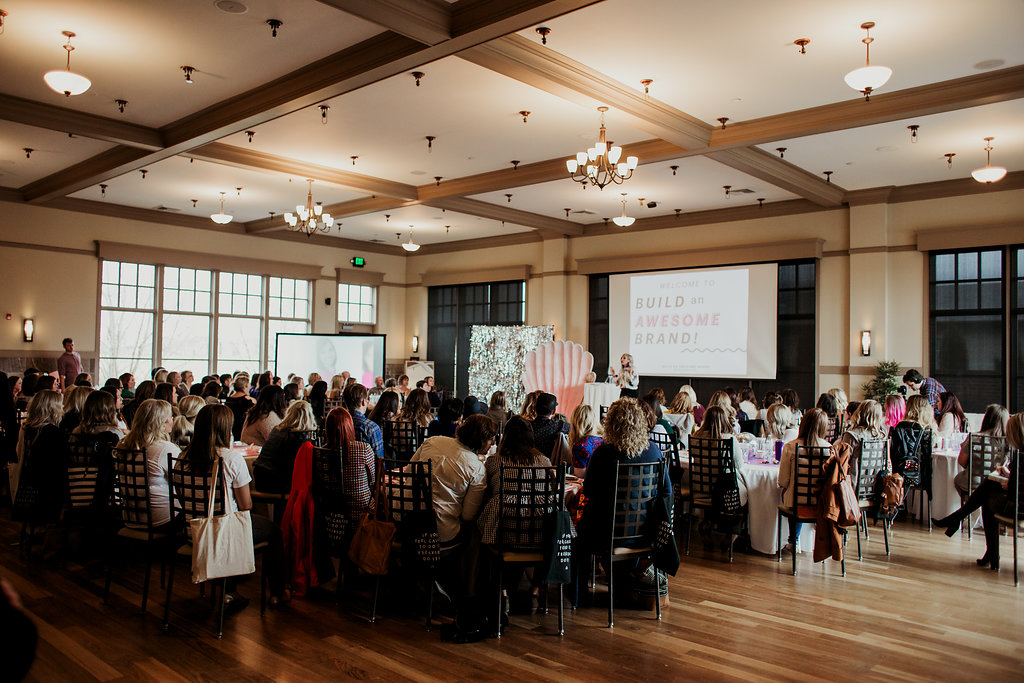 You'll leave this workshop with:
A roadmap that contains each and every essential part of a well-rounded and clearly defined brand
The tools to clearly define your brand, brand promises and mission statement, and the knowledge of how to use them to make better brand decisions
Ideas for how to clearly communicate what  your brand believes and who your brand is–through social media, through events, through ANY brand touch point unique to you
A 60+ page Work It! workbook filled with all ideas covered in class and even more branding exercises to help you continue on your branding journey for years to come
A four-phase implementation plan so you can apply the new concepts we cover in class
The outline for a brand deck, as well as the tools to complete it so that you can continue to use the knowledge from the workshop to scale your business, train employees, and keep your brand consistent
Be sure to see some of our first student's testimonials about the material covered at the Build an Awesome Brand Workshop!
Why I want to help you build an awesome brand!
My authentic and unique brand that I have spent the last 10 years building has enabled me to provide for my family, do the work I want to do, and has also afforded me the freedom to change my mind, try things that fail, and then get right back up and try something else.
After finding so much fulfillment and joy from building such a strong brand (with no business plan or paid marketing) I want others to find it too! And just imagine how amazing you'll be if you already have the other pieces of the puzzle! HA!
I'm not interested in helping you build a brand or a business that looks like mine. Heaven's no! But I am interested in helping you ensure your brand is as effective, fun, and liberating as mine. And MOST importantly, I want to help you use your brand to build the business and life you want. Because if not that, then why are we even bothering with all this?!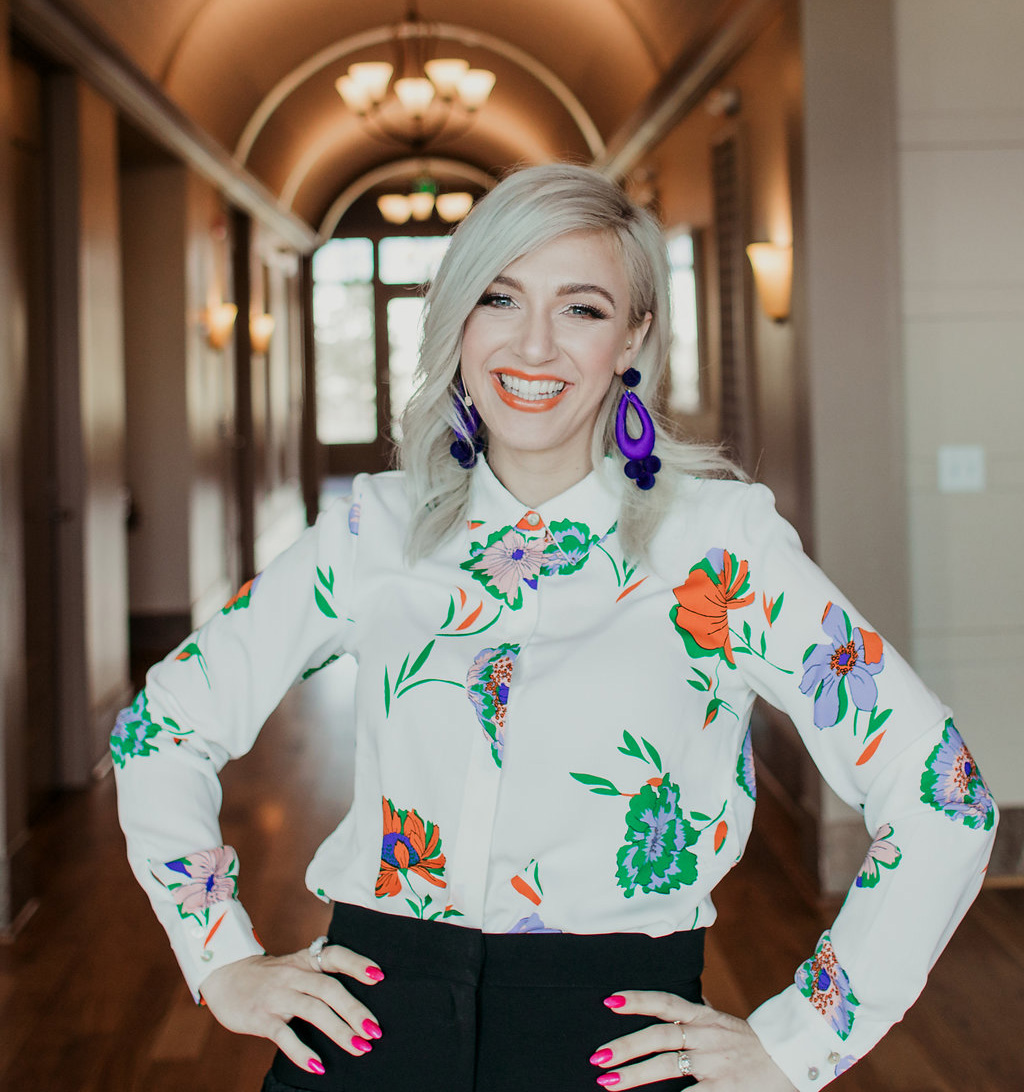 So if you want to build an awesome, authentic and even more engaging brand, THIS WORKSHOP IS FOR YOU!
You might have an awesome product, you might have a profitable business, but what I'm offering are the tools for taking your brand to the next level, and making it even more authentic and FREAKING ENGAGING!
WHO THIS WORKSHOP IS GOOD FOR:
Online businesses, brick and mortar businesses, soloprenuers, entrepreneurs, influencers or

any human who is serious about creating raving fans and defining what it is they want to contribute

. Whether you're a dentist or a photographer, content creation is content creation. And I'm freaking fantastic at helping brands assess, define and implement a unique brand that is completely authentic to YOU.

Any person or company who has an existing brand that they want to clarify, solidify and create more engagement with.

Any human who is working for someone else but realizes that a consistent, meaningful online presence creates further opportunity and growth.

There is no magic number in terms of revenue, social media followers, or years in business that you need to have reached for this information to be applicable and impactful. Both large corporations and personal blogs have taken the course and benefited!

People who are sick of feeling confused and frustrated about what to post on social media, have lost their enthusiasm for their business, or simply want to be more impactful with their message!
DO NOT TAKE THIS WORKSHOP IF:
You are only interested in increasing numbers! This workshop is about building a brand that is ENGAGING and AUTHENTIC, not quick growth hacks. We do cover the anatomy of a good social media account, and examine what stalls and propels growth.

You don't want to WORK for your answers. I can't TELL you what your brand should be, because I'm not you! You will have to dive deep to find your unique value propositions for your brand. And I WILL give you the tools, peer mentors, trained group leaders and direction to do that! But you'll still have to WERK! So bring your thinking pants!

You are expecting that I tell you some easy unheard of hack that will automate engagement and authenticity. I won't because it doesn't exist, and also because in order to CREATE SOMETHING REAL YOU NEED TO START WITH SOMETHING REAL.

If you are unwilling, or uninterested in emotionally connecting with your business and brand, this workshop is not for you!

WE GET REAL UP IN HERE.

I recommend that before you spend money on this (or anything like this!), that you've put your toe in the water and have already started the brand and business you want to create. You'll simply find more value. If you have not yet started you will benefit WAY more if you come with a solid direction in mind.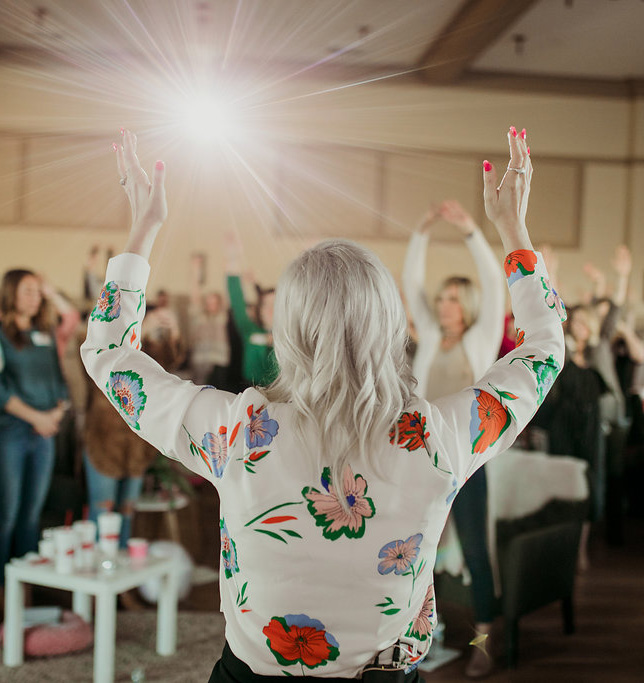 WHAT TO EXPECT AT THE WORKSHOP:
Our Build an Awesome Brand workshop is being held at The Wright House in Mesa, Arizona.
At the workshop your time will be split between learning new concepts in a lecture format, from ME! Alison, working through questions and ideas with fellow workshop attendees in your groups, and getting personal attention from my highly trained, highly knowledgeable BRAND SCHOOL COACHES and assistant coaches. 
We review all questions and brands prior to the workshop (that you will provide in a questionnaire) and make sure to place you in a group with a brand coach and other attendees that are able to offer advice specific to your situation.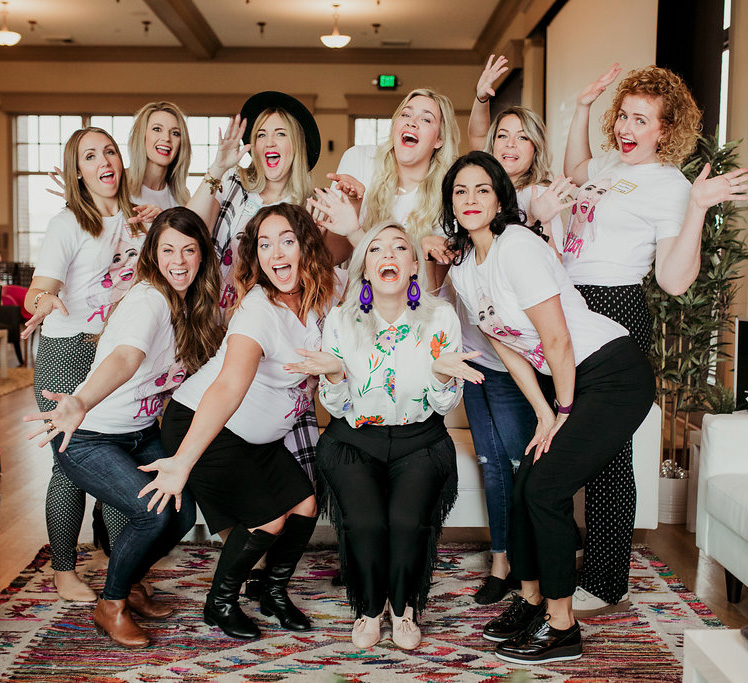 My Brand School Ambassadors all meet these 3 requirements:
I personally trust and value their opinion. I won't let anyone work with my students who I wouldn't want to work with myself!

They have not only been trained in the Alison's Brand School method, and know the material inside and out, but have used it and applied it themselves to clarify their brand and business and life! 

They have real-life experience building and creating a brand and business–they're not just teachers, they are doers with valuable insight and experience.
I freaking LOVE our Brand School Coaches and Assistant Coaches! Their role is not to tell you WHAT to do, but to assist you in learning the material, and act as trained sounding boards to help you uncover your why! 
WHAT YOUR TICKET INCLUDES:
A Work It! workbook

that we will WERK from, discuss, and have filled with information for you to have and hold forever!

Loads of details, numbers and ideas from my personal experience and the experiences of brands I have consulted and worked with.

I'll speak on what makes an authentic engaging brand, why it's SO IMPORTANT, share all I've done to create and evolve my brand, and give great details about the social media and live events techniques I've used to build engagement for my own brand, and others that I have consulted and worked with.

We'll troubleshoot common branding problems

and give ideas for overcoming them! We'll also spend a good deal of time working on the mental and emotional blocks that keep us from taking our businesses to the next level.

Insight and tips from branding experts in lots of different fields!

I'm privileged enough to know many business owners and social media influencers who are insanely talented so I will also be sharing insight from them by sharing input and advice! Their tips will be yours forever as part of your Work It! workbook!

Lunch, snacks, drinks, and GOOD TIMES.

As well as some fun, interactive experiences designed to help you break through mental blocks, and retain the information we ingest!
Be sure to see some of our first student's testimonials about the material covered at the Build an Awesome Brand Workshop!