a fabulous audio course that demystifies influencer marketing step-by-step
so you can build, grow and be freaking awesome! 
You cannot take over the world alone!
I tried. It didn't work.
Hey! I'm Alison,
And I went from one girl alone with her computer to a community of over 100,000 strong with the business of my dreams. And one of the main ways I did that was through awesome collaborations aka INFLUENCER MARKETING. 
I've personally worked with hundreds of businesses both small and big, brands, and humans—as an influencer, event producer and brand strategist—and have learned there is a lot of confusion when it comes to influencer marketing! There are people doing an AWESOME job and reaping the benefits, and people who are straight up missing out. You cannot afford to miss out!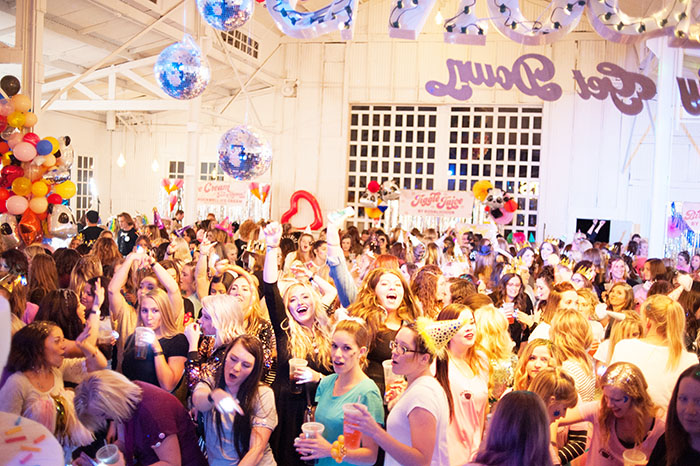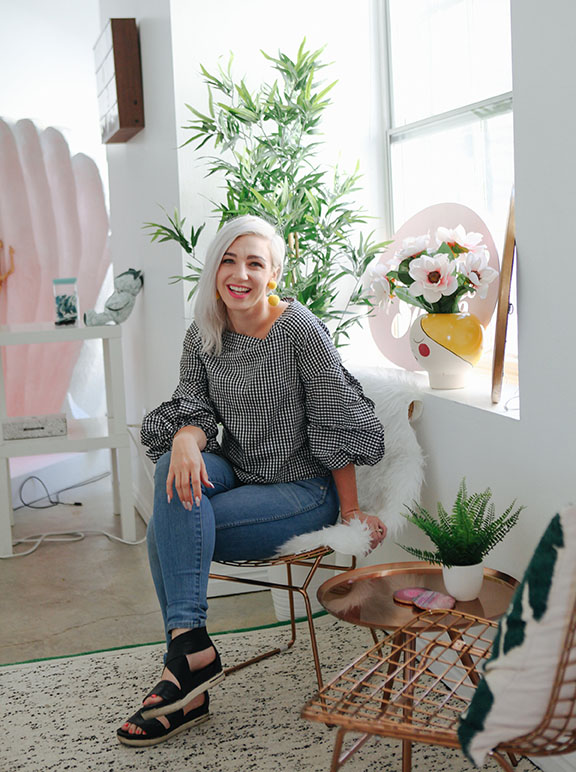 Enough about me, let's talk about you…
YOU KNOW
That you have an awesome, important message, content or product to share (RIGHT?!)

That people would just LOVE to be exposed to what it is you're trying to create

That to build something exceptional you need to collaborate with exceptional people

That working with others will make you more money, open more doors, and help you find more success 
YOU DON'T KNOW
How to go about reaching out or asking to collaborate

If you have ENOUGH…enough money, enough of a social media following, enough clout!

What to pay, what to ask to get paid, what the "standard is" or if you've made this all up!

If it's worth it (hint, it TOTALLY is)
You're not alone
—reach out and take my hand.
And that's

 

why I've created this insanely awesome course called:
Packed with insight, actionable ideas + tried and true strategies for collabs. 

🙂 🙂
HOLY CRAP BLESS YOU ALISON
I WILL BUY THE COURSE!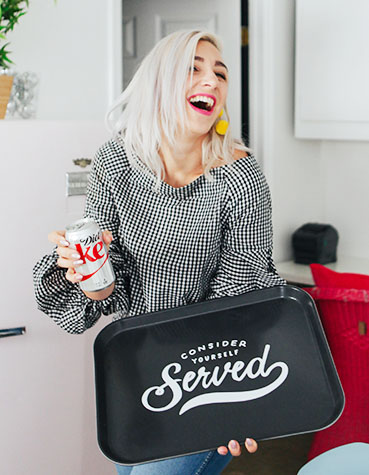 Why is everyone so confused?
Social media marketing is the freaking wild west! It's brand spanking new! I've been in this game for over 12 years (both as an influencer and a business) and it can STILL feel like no one knows what they're doing! Everything changes so quickly!
What I get asked about the most—in lots of different terms—is how do I collaborate/work with people so I can grow?! Brands and companies aren't sure how to approach influencers, and influencers are hesitant to reach out to brands!
And no wonder! There are no set-in-stone industry standards (that's the gospel truth) and everyone operates differently! That's why I set out to define best practices, rules for success and mind-blowing MUSTS from both personal experience and industry leaders.
Because we're moving at whirlwind pace I DO NOT believe in selling growth hacks, shortcuts, or information that will be obsolete in 2 months. The principles and ideas in this course is rooted in timeless relationship and collaboration TRUTHS (which is why they're effective) but updated and applied to current social media marketing strategies.
Translation: this info is timeless & current.
What's in this super entertaining and enlightening course???
2 complete ultimate guides: How to Work with Brands to Build Your Empire and How to Work with Influencers to Build Your Brand! Which include:

Interviews with 9 industry professionals (both companies and influencers) featuring personal stories, REAL numbers, and REAL examples and REAL how-to marketing practices.

21 exclusive audio sessions —that you can to listen to ON THE GO—so you can learn, laugh and get amazing ideas without having to stare at a screen one extra minute!

Influencer marketing ideas, strategies and practices from industry leaders! (They SPILL their secrets) These courses speak mostly (but not exclusively) about Instagram—when it comes to pricing—but the principles and ideas really do apply across to all platforms!

40+ page digital Textbook outlining all of the concepts covered in the interviews plus anything else you need to know

50+ page Interview Notes section—because these were designed to be listened to while you get your life and work done we took notes for you, as well as created easy-to-use worksheets, flow charts, and graphs
How 'bout some bonuses:
Ask an Attorney: Do I need a contract?

A sample contract to get you started (a $275 value alone)

Do I have to say #sponsored: FTC Updated policies

Sample pitch emails that you can copy and paste!

Access to the Private Alison's Brand School Boss Babes Facebook Group—filled with weekly prompts, LIVE Q&A's, access to Branding Coaches, and exclusive discounts!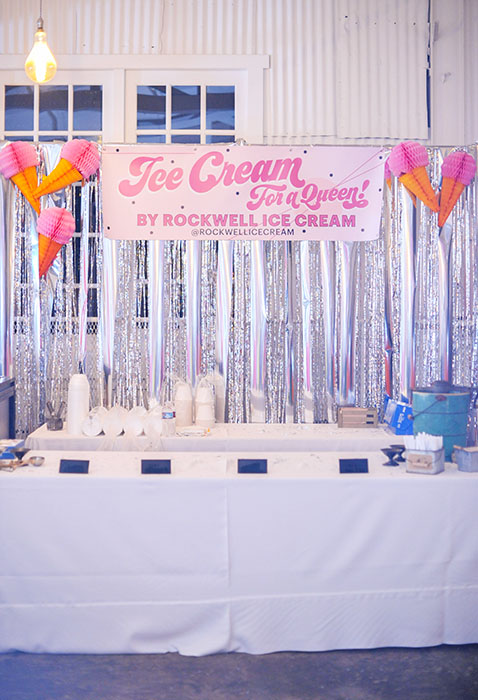 If you sell a product, offer a service, have a personal brand, are in direct sales or simply want to build a following or platform online,
then this IS for you.
You learn SO MUCH from both perspectives, and we break the guide into 2 focuses!
Here's a breakdown of what each of the 2 focuses cover:
How to work with influencers to BUILD YOUR BRAND:
The Benefits of Influencer Marketing

How to Look for the Right Influencers to Work with

How to Form Solid Influencer Relationships

Think Outside the Square: New Ways to Work with Influencers

Should you Give Away Free Product

To Pay or Not to Pay Influencers

Ensuring a Successful Influencer Partnership

Determining the success of a collaboration

The Perfect Pitch Checklist
How to work with brands to BUILD YOUR EMPIRE:
How to Know if You're Ready (hint, you are)

Where to Look for the Right Brands to Work with

How to Form Solid Brand Relationships

When to Start Charging and How Much to Ask

Do I Need a Media Kit

What Value you can Find in Brand Relationships Outside of Money

Ensuring a Successful Brand Partnership

The Perfect Pitch Checklist

A Media Kit Outline Worksheet
This add-on course includes:
60+ minutes of audio and a 30+ pages of PDF workbooks
My WORD-FOR-WORD pitch emails we sent to influencers
Pitch templates you can adapt for your use!
A breakdown of my exact strategy to reach my crazy 6-figure goal
Our follow-up emails and success rates
In-depth tips on getting your mindset ready for CRUSHING YOUR DREAMS!
This beefy little course is like the masters program follow-up! The Ultimate Guide to Influencer Marketing will prep you for this big time! YAS!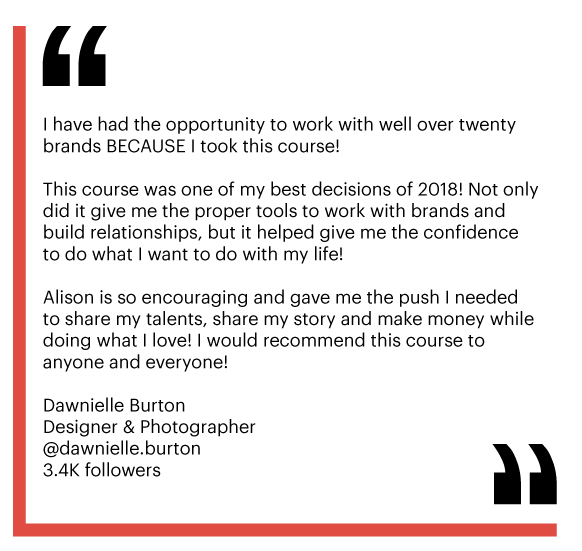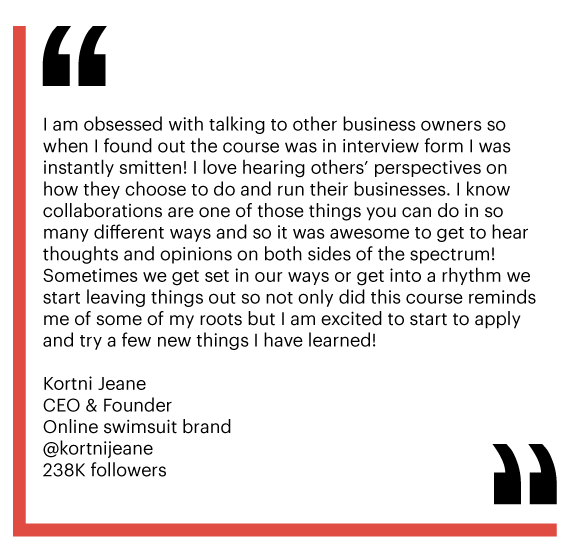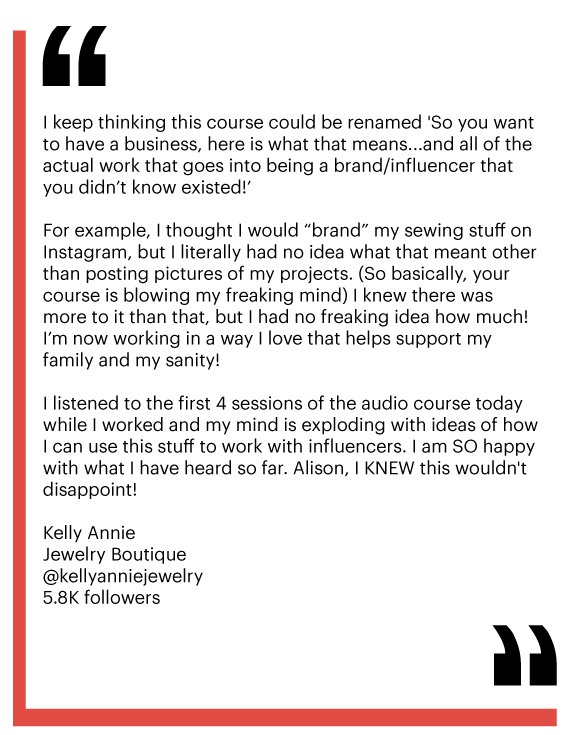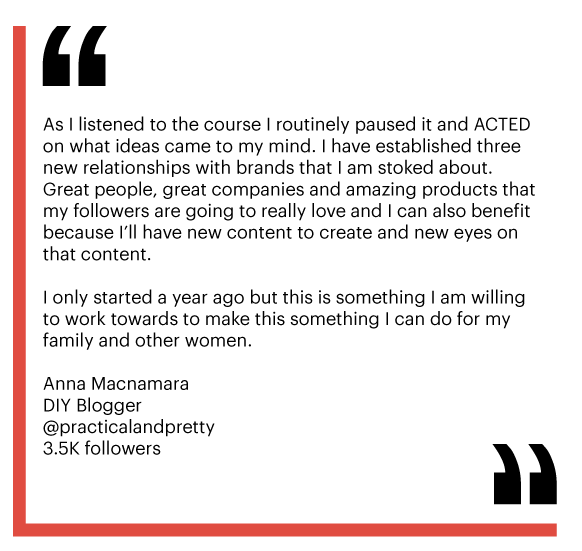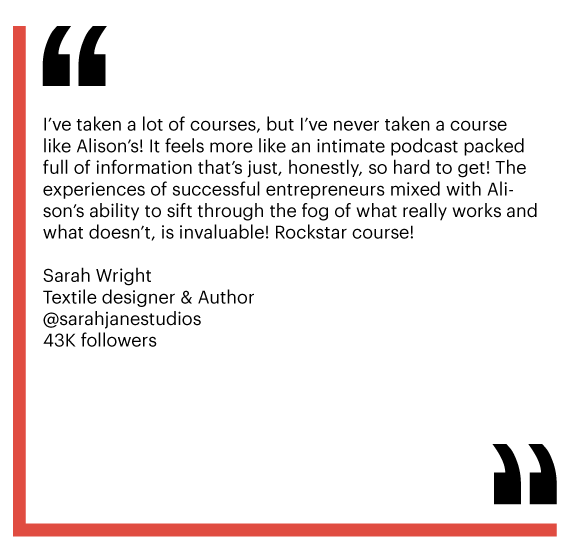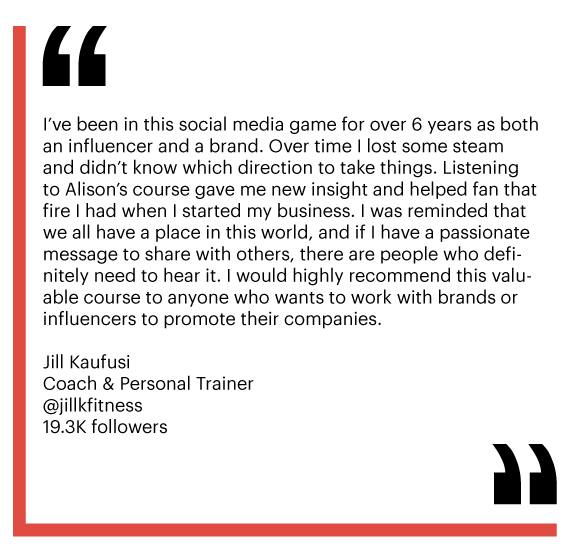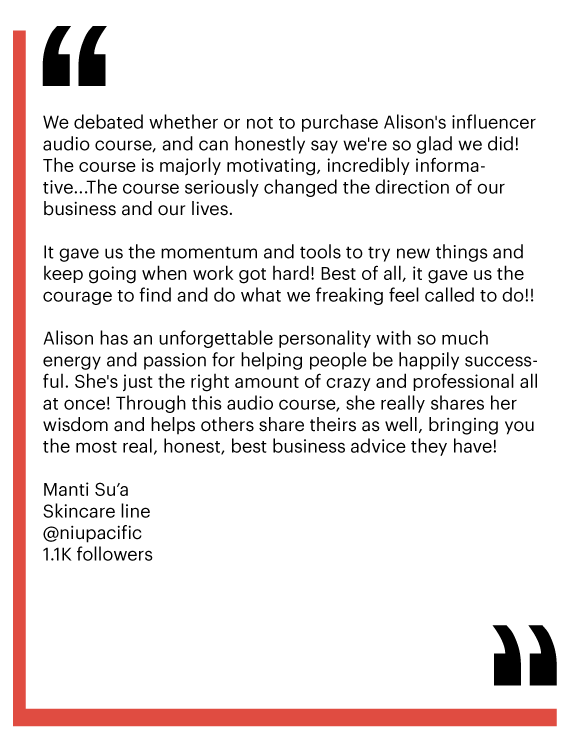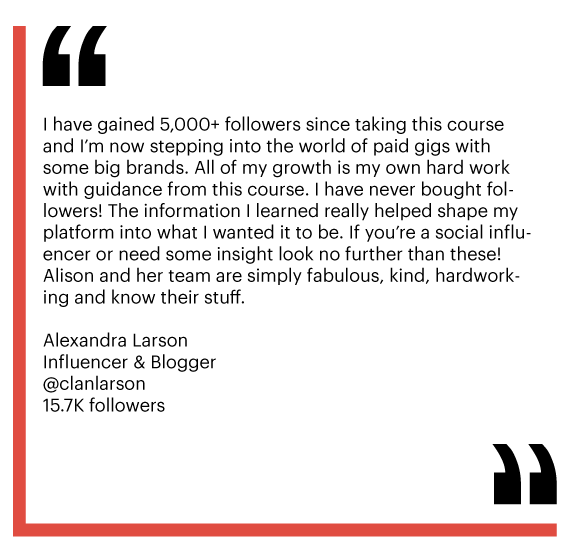 You get all these goodies for $449!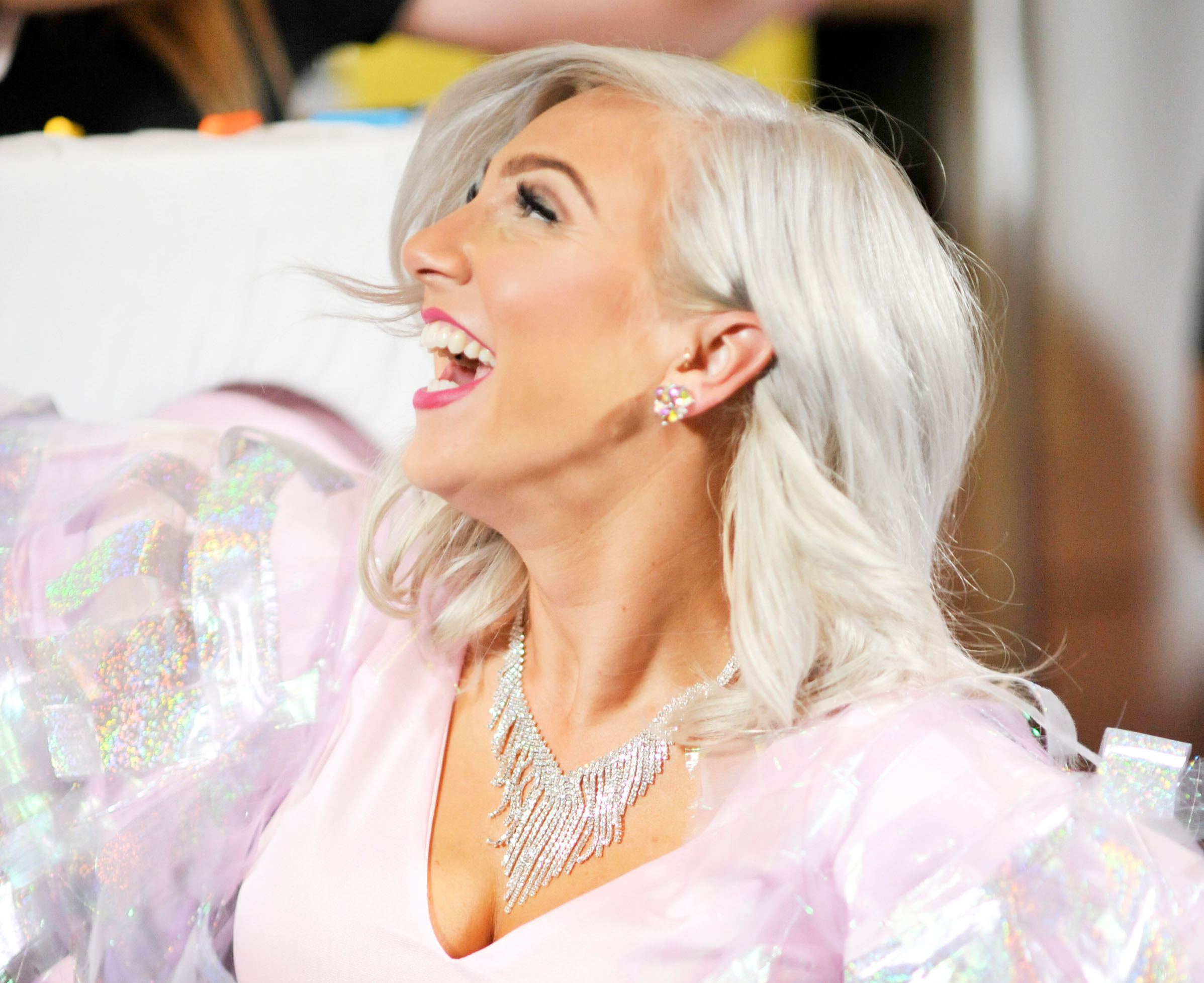 What if I already bought the course last time?
Don't worry! If you already purchased this course, you will still be able to access it from your Gumroad account and you can continue to listen to them as you have been. You should receive an email to the account you use to buy the courses with info on the new update!

What if I don't like it?
Honestly, I'm offended. I learned SO MUCH from this course and I made it! But I'm so confident this course will make your life better—and that it will help you find more success in reaching out and collaborating with people—that I'm offering a 100% 15-day money back guarantee. All you have to do is show me your work, that you tried what we suggested, and we'll refund ya' if it doesn't work out.
Please note, I'm not promising to double your profits, social media numbers, or yeses. I'm simply giving you confidence, tools, and ideas for reaching out for successful collaborations so you can grow and dominate. Good product and good ideas are on you!
How long do I have to finish the course?!
FOR-EV-ER! This course is an online course with downloadable audio files, PDF textbooks, notebooks, and templates. You get to keep the files for ever and ever! You WILL want to listen to the interviews more than once, because they will keep generating new ideas for you each time you listen!
How do I listen to the audio part of the course?
When you purchase the course you will be emailed links to all the files—both the MP3 files for the audio, and the PDF and word files for the textbooks and templates. Then you can simply download the files and listen on your phone. Another option for listening on the go is streaming the audio from your Alison's Brand School Courses account!
Who are these so-called "industry leaders and influencers" interviewed in the course?
Again, I'm so glad you asked, these are such good questions!
SUSAN PETERSEN, CEO of Freshly Picked, @freshlypicked
JOY CHO, Founder, Creative Director, @ohjoy
JESSICA GEE, Family Traveling Journalist, @thebucketlistfamily, @jessgee
ANDREA WILLIAMS, Owner of Tubby Todd, @tubbytodd
ASHLEY ROSE REEVES, Influencer, Ashley's Fresh Fix, @ashleysfreshfix
MIRANDA ANDERSON, Influencer, Live Free Creative Company, @livefreemiranda
NATALIE BOWMAN, Marketing Director Alaska Air, @missbeaux
LIZZY WILLIAMS, Commercial Brand + Lifestyle photographer, @lizzyography
BRITTANY RATELLE, Attorney for Entrepreneurs, @brittanyratelle
Yes, they're all women. Who run the social media world? THAT'S WHAT I THOUGHT—but this course is not just for women, it is for BOSS BABES. Men can be boss babes too.
Each interviewee shares personal information and stories about collaborations, pricing, their path to success, their trial and error, as well as detailed marketing strategies and plans for growth and general domination.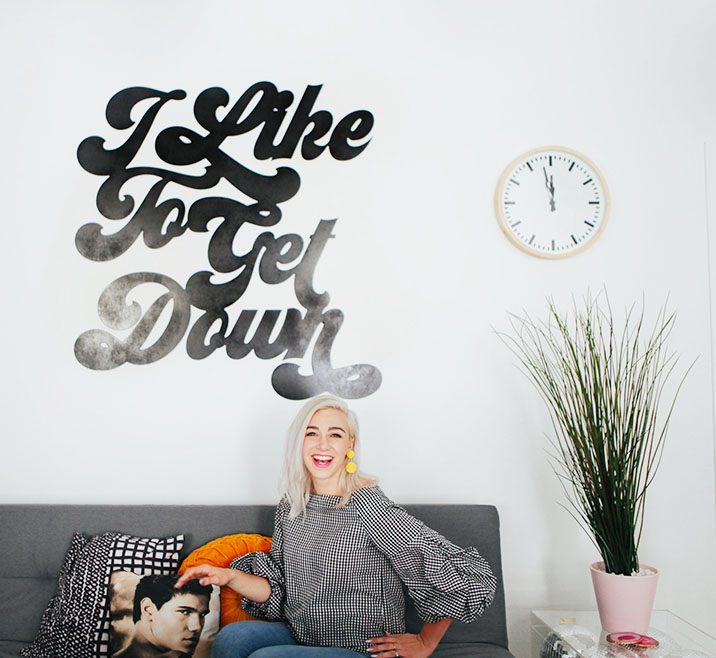 I always say you should INVEST IN PEOPLE WHO INVEST IN YOU, and I believe you should start by INVESTING IN YOURSELF.
If you have a goal to grow your audience, build your relationships, become an even better boss babe then you are today, give yourself permission to focus on building your empire by working with the brands and influencers you love. You can do it. The time is right now.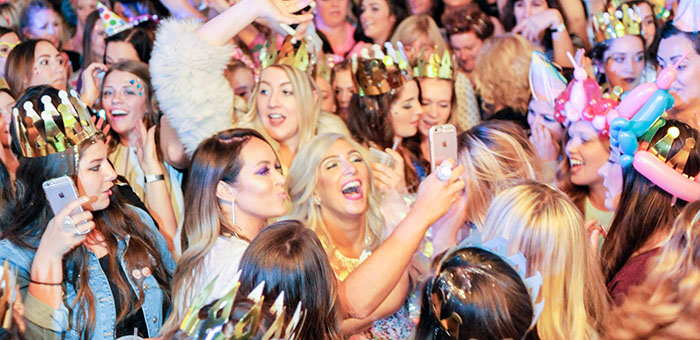 "When we strive to become better than we are, everything around us becomes better too."
―Paulo Coelho
You read this entire page of sales copy? Seriously? I feel honored. Thank you. I'd like to take this time to remind you only you can be you and you're already as awesome as you need to be. I just want to help you reach out to people with more success so they can see your awesomeness. Much love XO Alison